PROFESSIONAL WATCH MAKING TRAINING
1. Career opportunities
In recent years, when the common ground of the quality of life has been improved, the demand for "good food and nice clothes" has not only stopped at the upper class but become the common needs of the people in Vietnam. According to the general trend, a watch is now not only a personal item with then time seeing function, but also a property, a jewelry, even a feng shui item. The trend of using wrist watches has become stronger than ever. Watch collection has become a trend. The watch collectors have not only one but even a collection of watches belonging to many brands and many different product lines.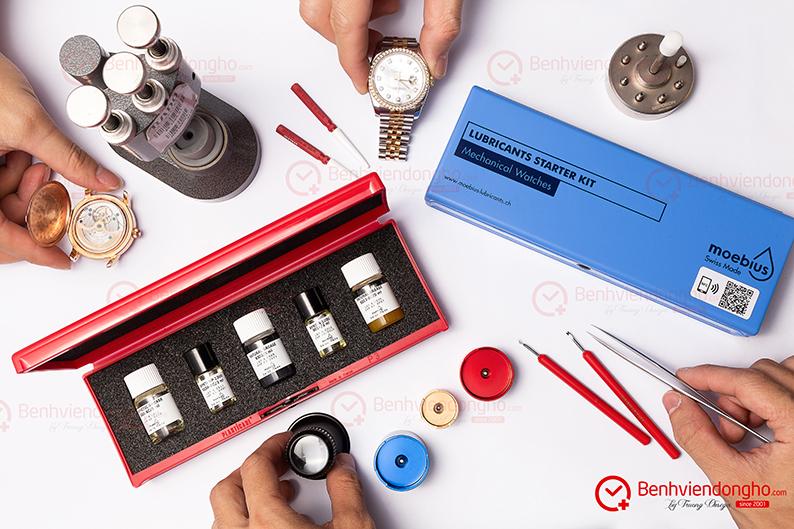 Watch making has returned to its peak time. High income, blooming job opportunities, and even shortage of manpower due to insufficient supply of demand are more common. Especially, the world-class senior workers are even rarer.
If you are a watch lover who desires to have a long and stable job with high income, just come to us.
2. About Watch Vocational Training Center
With the desire for Vietnamese users to use and experience the world-class professional watch repair service environment, we are proud to build Watch Hospital. A very important factor for us on the way to this goal is the enthusiastic, meticulous, and skillful team of repairmen and machine experts who always dedicate their talent and mind.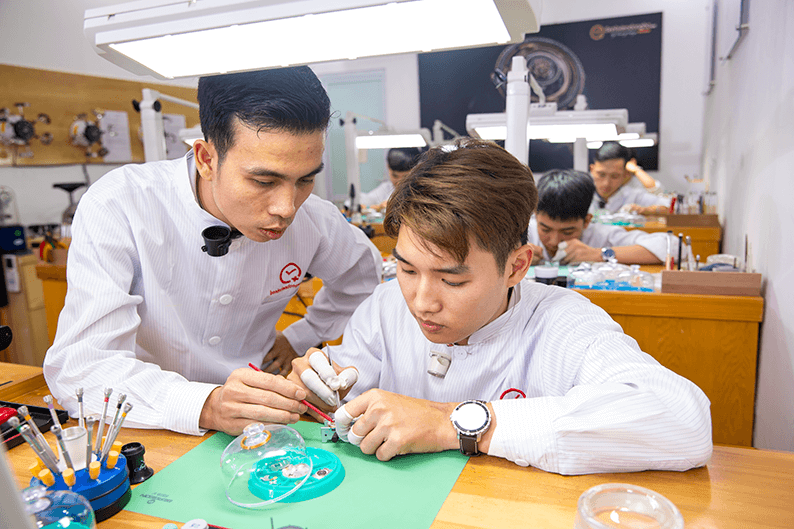 In order to expand the goal and develop a team of highly skilled watchmakers in Vietnam, we set up the Watch Vocational Training Center under Watch Hospital and receive trainees of various levels.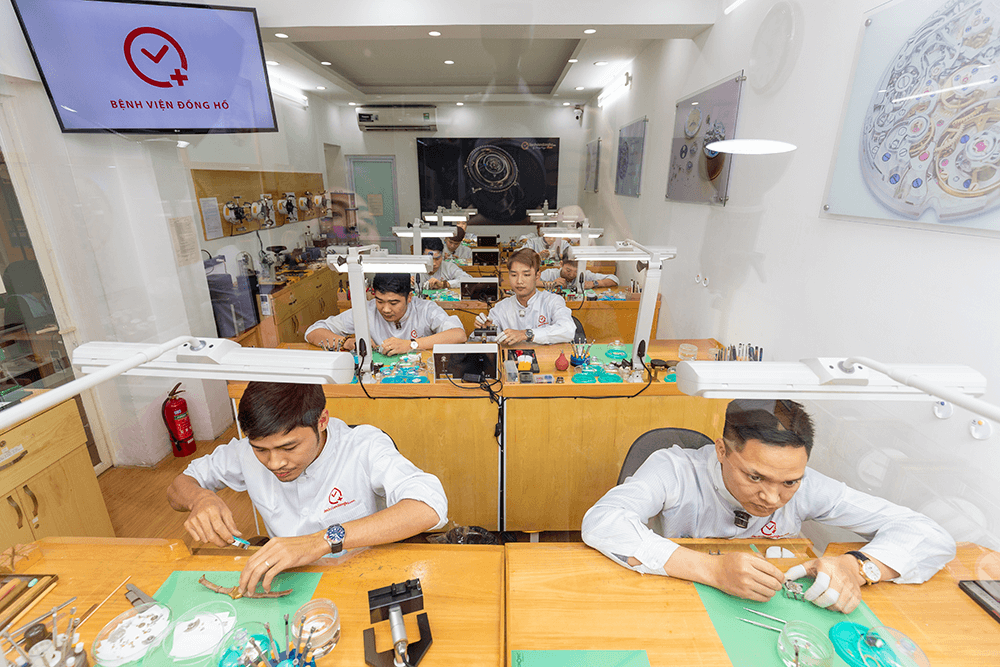 Watch Hospital is proud to be the first international standard watchmaker training model in Vietnam. Over the past four years of existence and development, we have trained hundreds of excellent technicians full of talent, love for the job, and a commitment to the ever-evolving watch industry.
REGISTER TO BECOME A TRAINEE OF WATCH HOSPITAL
Click số sao để đánh giá
[Tổng:

0

Điểm Trung Bình:

0

]
Đánh giá bài viết